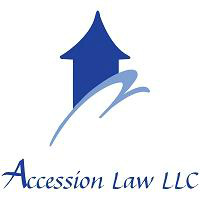 Accession Law LLC was formed in 2009 as the successor to Graham Law Office by
Attorney James N. Graham
. Accession Law now has locations on the West side of Madison serving Dane, Sauk, Columbia and Jefferson Counties and in Blanchardville serving Iowa, Lafayette, Green and Rock Counties. Attorney James N. Graham has been the trusted advisor to nearly 1000 satisfied clients during 20 years of practice. Put his experience to work for you!
How can Accession Law help you?
If you have a legal problem, we provide trusted counsel and experienced advice to solve the problem.



---

Thank you - I would recommend your services to anyone! 5.0 stars
Posted by Nancy May 26, 2015
You have done an outstanding job representing me and my interests with what became a difficult and stressful situation. I truly commend you for your expertise, thoroughness, ability- I wish I would have come to you in the first place. It has been a true pleasure to know you, and I truly and sincerely thank you.

Will change your opinion about lawyers 5.0 stars
Posted by a Real Estate client August 6, 2014
Here is a really nice and honest guy. I don't understand why he became a lawyer, but I'm glad he did. We always call him even on matters he doesn't do he gives us a good recommendation.

Someone in your corner 5.0 stars
Posted by steven April 24, 2013
James has helped me for years with a variety of legal issues from, business/real estate purchase and sale, property infringement to lien filings and debtor judgments. A phone call is usually enough to get things rolling and often resolved. If a courtroom situation be necessary, James' charisma, intellect and just "good sense" is somewhat contagious and definitely make me feel more confident in a sometimes unsettling setting.

Excellent representation 5.0 stars
Posted by a real estate client April 6, 2011
Very astute, thorough and efficient. Your representation is a real asset to us, and it's good to know we have you on our side.