Accession Corporate Counsel - For Business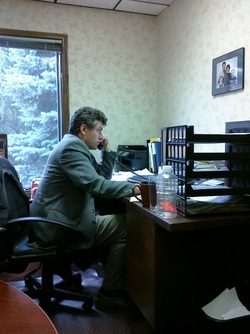 FOR WHOM DO WE WORK?
Accession Corporate Counsel works for small businesses who regularly need legal services but who are not large enough to need (or who do not want to pay the fixed overhead cost of) full time in-house corporate counsel. A "part-time in-house attorney" is able to get to know personnel, systems, and functions in a way that is not feasible with an outside law firm. By being in-house on a regular basis, the attorney is better able to understand and appreciate a company's operations, strengths, weaknesses, and opportunities. By being "part-time" to the business, the attorney does not carry the unnecessary expense of underutilized time. Further, the attorney draws upon knowledge across businesses to address changes in the law, regulations and the business climate. Finally, the attorney is able to draw upon the expertise of specialists in employment law, intellectual property, business succession planning, contract law and transactions. The model increases efficiency, value, and focus in the delivery of legal services to a business.
See an
example of Accession Corporate Counsel
CONTACT US FOR DETAILS
General business law info:
Accession Corporate Counsel blog
---